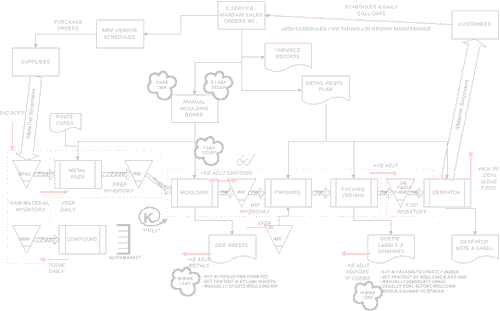 With considerable experience in the automotive supply industry, HOSCA have developed a "World Class" benchmark model, configurable to many different industries. We are able to assess a Company's performance and rate it against "World Class", identifying and measuring the waste and non-value adding activity. We can then assist the Management Team to develop and align the Company Strategy to meet its Goals and Objectives.

Benchmarking & Strategy Development

"Strategic Era Analysis"


Performance Management


Benchmarking & Assessment Packages


Developing "Mission", "Vision" and "Values"


Communication Structures

Climate Surveys

Project Management

Policy Deployment

Kaizen
If you would like to learn more, click here to contact us
Products & Services :-