Project Management

MRPII Education and Training (simulations)

MRPII "Rescue"

Interfacing MRPII to Just-In-Time and Kanbans

Specific Package Expertise

Value Stream Mapping System


Business Process Re-engineering


Developing a Business "Blueprint"


Definition and Selection


System Implementation Management
HOSCA Consultants have been involved in over 100 systems projects across a wide range of industries. Our systematic approach to successful systems is built on five-core themes: Commitment, Teamwork, User Ownership, Education and Training and Communication.

HOSCA works closely to develop the necessary environment and organisation structure to manage, design, develop and implement the right systems and procedures.
If you would like to learn more, click here to contact us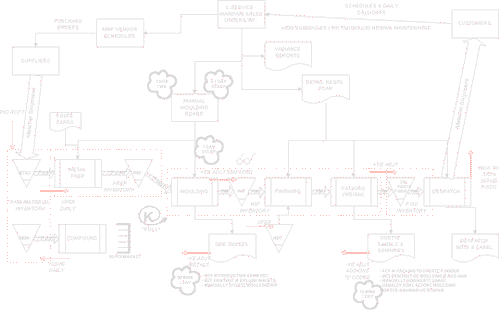 Products & Services